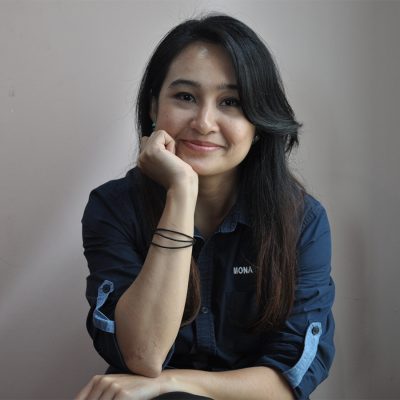 Mona is a marketeer by training and a birdwatcher by passion. Her experience ranges from door-to-door sales, high-school English teacher, marketing strategist in a bank, tour operator, and even a muffin-and-cookie maker in a cafe! Mona believes in and has passion for guerrilla marketing and inbound marketing. She claims she gets marketing ideas in the shower. When pried off work, she loves birdwatching, camping, reading, playing the guitar, listening to the Beatles, and anything to do with the VW Beetle. [Bachelor of Commerce in Marketing & Management – Curtin University of Technology, Perth, Western Australia] [Masters in Business Admin (MBA): Entrepreneurship – Excel College, Kuala Lumpur, Malaysia] [Professional Conference Management Course – SACEOS]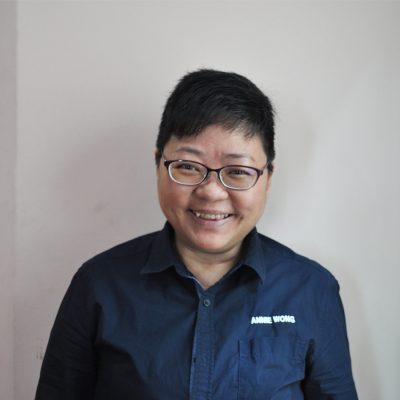 Annie Wong 黄碧明
Conventions & Events Manager
Annie started her career as a secretary in an international hotel and later venture into business events industry when Kuching's first convention centre was opened. She believes behind every successful event there must be a very committed team. Besides work, Annie enjoys outdoor activities such as diving, swimming and hiking. A recent hobby addition of hers is to travel around the world, to enjoy diverse cultural and local cuisine.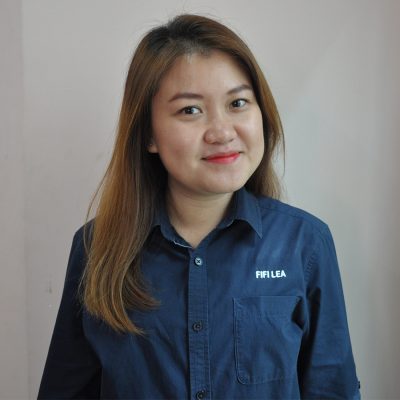 Fifi Lea Jaina
Conventions & Events Senior Executive
Fifi is an event enthusiast who began coordinating events ardently at school. As her passion in events grew deeper, she pursued her degree in B.A (Hons) in Events and Tourism Management and has been working in the line ever since. Between attending meetings and meticulously organizing details to ensure everything is in order, she would go for hiking or travel. She feeds herself mainly with spicy food, blasting Lana Del Rey's album on loop in her car while recalling the lists of tasks she needs to complete next.
Completed Professional Conference Management Programme by MACEOS/SACEOS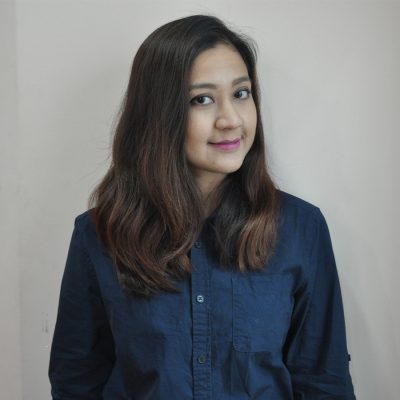 Sarah Abdul Manap
Communications Executive
Sarah is a part-timer at Place Borneo and also freelances as a PR writer and content editor. She loves cats and dogs and will talk to any stray animal she encounters. Her current passion is whipping up healthy plant-based food and baking the occasional sweet treat. She is happiest curled up on the couch at home with her husband, pet cat and a good movie!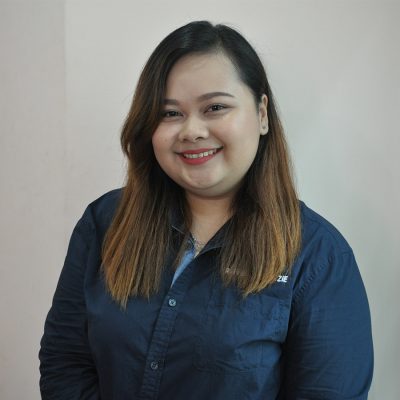 Raffeala Quintzie Wary
Conventions & Events Junior Executive
Raffeala developed her interest in arts, events and festivals when she was offered to pursue her studies in Arts Management course which now she is very passionate about. She is a team player. She has a deadpan expression when you first meet her, but she can be the craziest person who will make your belly 'explode'. She is dedicated to her work and yet she is able to balance it out. Her motto in life is to take one step at a time and cruise through it.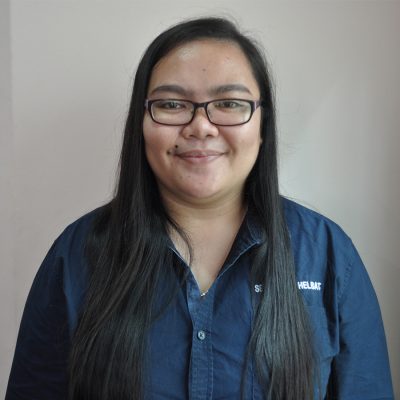 Selbenaide Helbat
Marketing & Sales Junior Executive
She is firm yet caring. The office's obliged mother figure, Selbenaide or sometimes referred to as "Kak Sel", who majored in Arts Management, loves to work behind the scene and be a part of a team dedicated to creating successful events. On her off days, she likes watching dramas and movies, reading novels or travelling. Her motto in life is 'the journey of a thousand miles begins with one step'. Being a pluviophile, she reveled in the beauty of the rain. After a hard day's work, she would unwind by playing the sound of the rain through an app she installed in her phone and call the day off.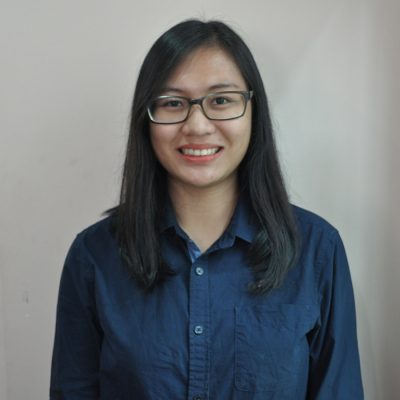 Carshena Emileen Gupen
Conventions & Events Assistant
Carshena is an introverted oddball who has a fixation on food. She majored in Arts Management and enjoys the thrill of working behind the scene of events. When she's not in the office or on-site doing work, she's at home criticizing and obsessing over some Korean drama plot (she needs to get out of the house more often).